Owned by experienced locksmith Ian Larner, Seymour & District Locksmiths continues a 60-year tradition of locksmithing in Victoria, with Ian's father Ted founding E & I Larner Locksmiths in Melbourne in the 1950s. Ian himself worked for his father after a time working as a fitter and turner for Victorian Railways, and the father and son team opened a shop in Nunawading, Ian rechristening the business Ian Larner Locksmiths after taking the business over from his father. In 2007 Ian relocated to Seymour, and has been providing reliable and thorough service to customers in the region ever since.
Ian Larner Locksmiths provides a broad range of automotive services, from resetting the ECU in most makes and models of vehicle, ignition switch repairs for many Ford vehicles, key reprogramming and replacement for most Ford, Holden, Toyota, Nissan, Isuzu and Mitsubishi vehicles, as well as emergency call outs. In addition, we also fabricate security doors and grills, test and tag electrical equipment, cut and replace keys for agricultural machinery, and sell a wide range of locks, padlocks, safes, armour rings and security screws for all your security needs.
If you'd like to know more about what we can offer you, don't hesitate to give us a call today!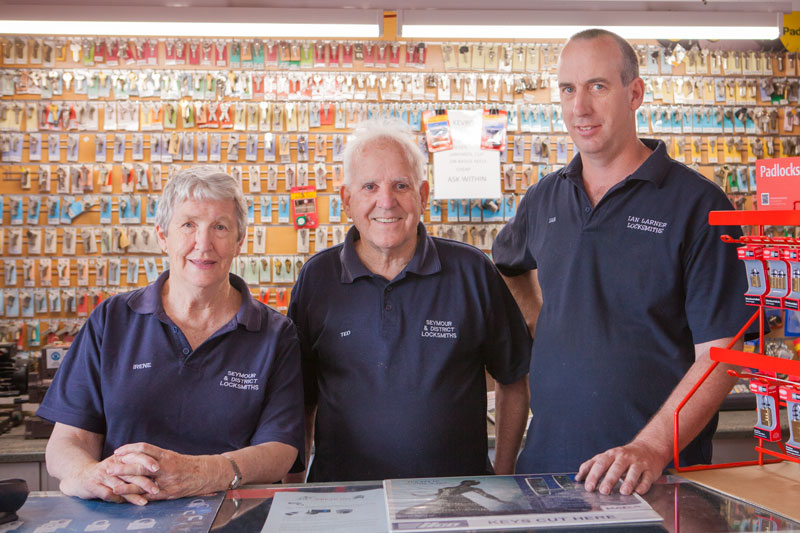 Over 80 years of residential, commercial and automotive security experience